Samuel is an Indonesian economics graduate from National Taiwan University, fluent in Chinese, Japanese and Indonesian. He previously worked for Taiwanese financial institutions, experienced in financial institution corporate strategy and corporate banking.
---
As mentioned in last month's article, Taiwan has a mature digital market dating back to the late 90s. According to tefficient and Taiwan Internet Report, Taiwan has one of the highest rates of internet penetration in Asia and the world, and data consumption per capita is the highest in Asia, just second to Finland worldwide.
Taiwan has 3 big telecom companies, 2 smaller telecom companies and many other MVNOs, serving a population of 23 million people.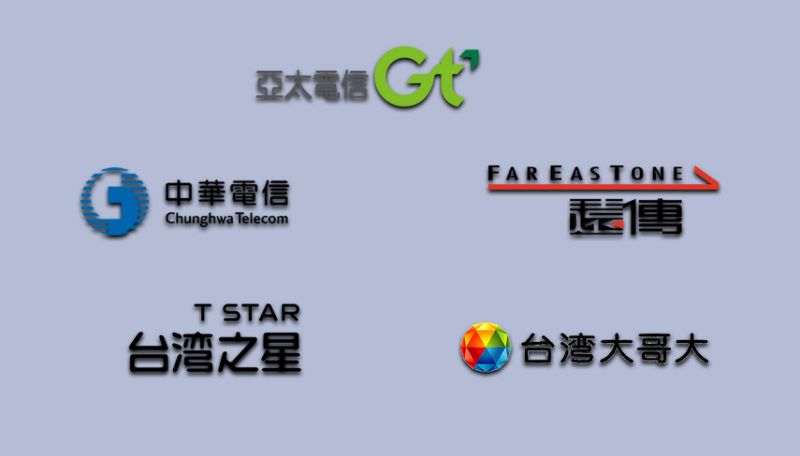 Internet usage in Taiwan is ubiquitous, and Taiwan's digital life is relatively developed. However, the digital ecosystem in Taiwan is not the same as the ecosystem in the Southeast Asian region. In this article, we are going to take a look into some apps of choice for Taiwanese consumers in the realm of social media, online transportation, and food delivery service.
---
Social Media
Internet users in Taiwan generally use Facebook as their main social media, with a growing number of users shifting their private profiles over to Instagram.
For forum-based discussion, the platform is fragmented depending on the topic at hand. For example, for discussion about electronic goods, mobile01 is the main place to go. Gamers flock to Bahamut to discuss everything about games and related topics.
However, PTT, a telnet BBS launched in 1995, is still one of the largest communities in Taiwan covering any topic, similar to Japan's 2ch or the global 4chan in BBS form. Its impact is huge, generating many of the contents and topics currently in circulation in the Taiwanese parts of FB and Instagram, to the point that a Taiwanese movie was based on the board.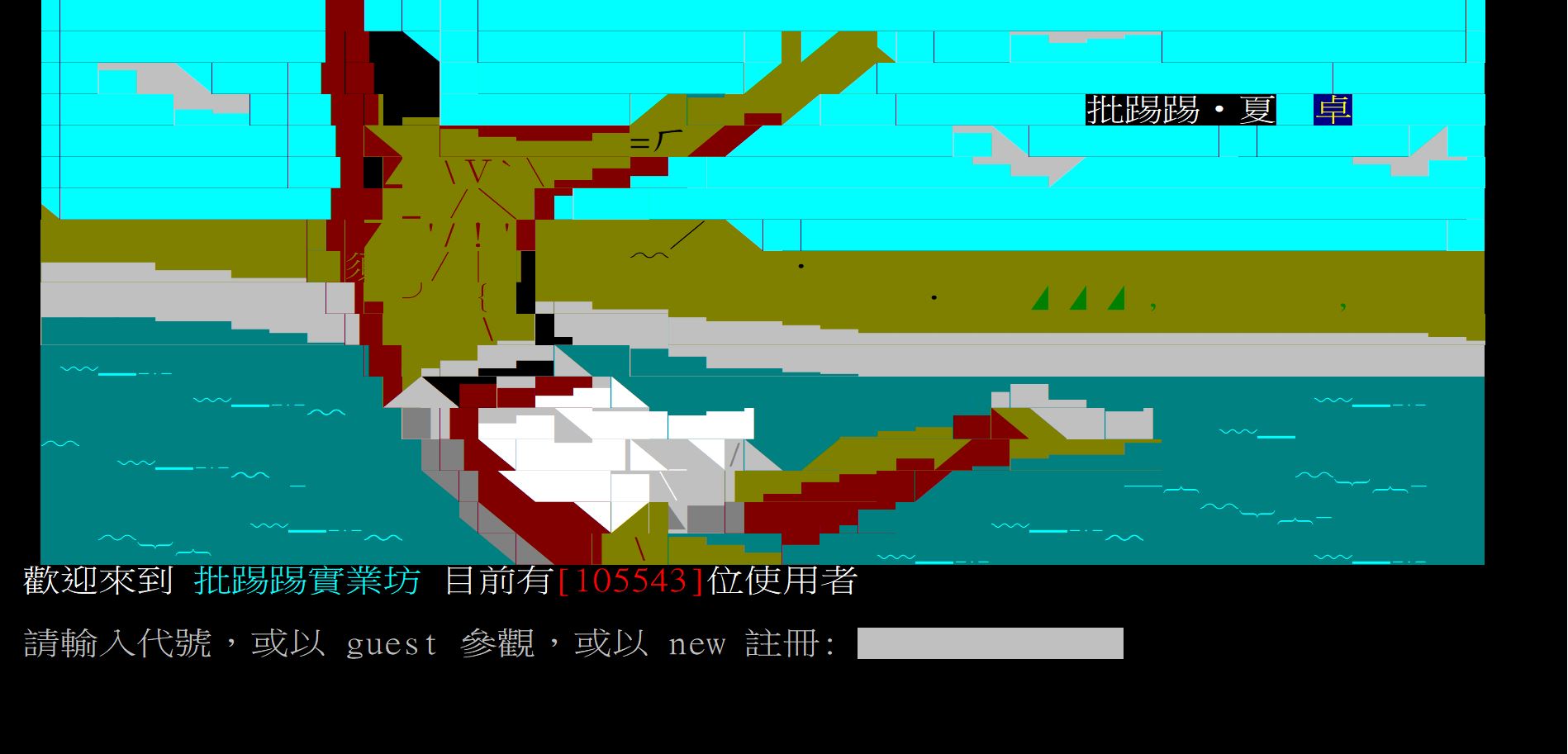 Above is an example of a login screen, and below is the current list of most popular boards: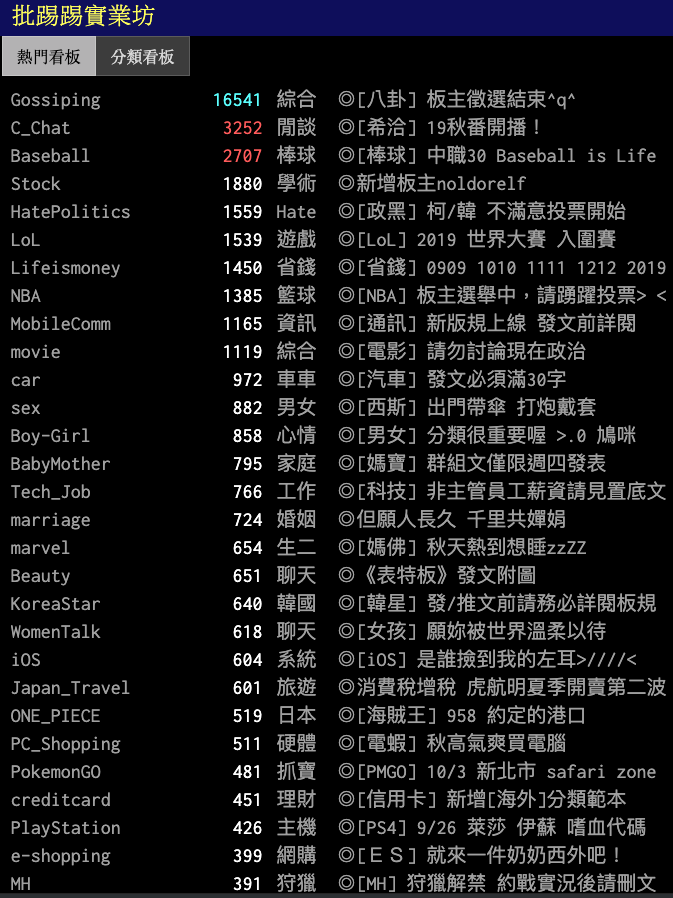 Moving on to other media, Taiwanese users generally use Youtube as their primary video source, similar to the US. However, more and more people are opting to use the video feature on Facebook. Similar to the current trend in the world, we see the internet moving to a more mobile environment with a more video-focused approach.
Lately, we have seen an uptick in the number of people trying to use Facebook Live to directly sell to consumers, similar to TV marketing but with added interactiveness with the audience. A potential customer would follow the link given by the broadcaster, or chat directly to buy the products. There have been a growing number of startups in Taiwan that are trying to support this part of e-commerce, working together with influencers and small merchants.
The above shows a new trend in the making, as the worlds of video, social, and e-commerce collide. However, traditional B2C e-commerce are still very strong with solid revenue numbers. Just counting the revenue of 3 public e-commerce companies (PCHome, momo and Kuo Brothers), all 3 add up to almost USD 3B.
Similar to Southeast Asia, there are also many merchants who are trying to make it through low-cost channels, mainly through social media (Facebook, Instagram) and chat-based applications. Some even sell on PTT or Facebook Marketplace, and do the transaction directly by bank transfer or through Shopee (for added security).
The first-choice messaging application in Taiwan is LINE. Out of 23 million people, LINE has about 21 million users in Taiwan, which approximately covers 91% of the country. As such, LINE has become a necessity of life in Taiwan, embedding itself into the fabric of everyday life. There are many theories about how LINE became successful in Taiwan, but a part of its early boom can be attributed to the attractiveness of stickers as a means to communicate, as it made chatting a bit less stiff. LINE increased its stickiness when they started releasing their own inhouse games in the same era where Facebook games were all the rage.
As of today, LINE has become a major force in the digital ecosystem in Taiwan, including branching out to offering daily news, in-app e-commerce platform, on-demand audio and video content, mobile internet and even an in-app online travel booking platform. They also provide corporate accounts through their Line@ service.
Besides their services, LINE has vigorously marketed its virtual point system, exchangeable as vouchers and products, or even cash in many merchants. A user can get LINE Points by using their payment services (LINE Pay), and they have made efforts to reach the population by working together with local banks to issue co-branded credit cards (CTBC Line Pay, Union Bank of Taiwan Line Points). LINE is also moving into the financial services sector after it was granted a virtual bank license in Taiwan, joining forces with local banks (including CTBC and Standard Chartered).
It is quite possible to think of LINE as a super-app for Taiwan, similar as to how Kakao and Naver are super-apps in Korea. As part of Naver, LINE can implement proven business models from its regions (including Japan, Thailand) and try to localize. LINE has already redesigned its UI in order to provide users with easier access to their services.
LINE has also expanded in Southeast Asia, notably Thailand. but in other Southeast Asian countries, LINE is losing ground to Whatsapp and Facebook Messenger. That is in contrast with Taiwan, where LINE is unquestionably the messenger application of choice, to the point that work communication as well as customer service are being done on the platform.
The Taiwanese internet market has a few quirks that are different with Southeast Asia, and startups that are considering Taiwanese consumers as a target market should be mindful of the different local consumer preferences compared to Southeast Asia.
Online Transportation
Ride-hailing apps such as Uber has had a rocky history in Taiwan, as they play cat-and-mouse games with the regulator, as the regulator first rejected their claim to be a purely tech company and required them to register as a transportation company. After a few back and forth, the government finally issued an ultimatum to register as a taxi company or pull out of Taiwan. As of October 1 this year, they operate as a taxi company in Taiwan.
One of the reasons Uber has been relatively successful in Taiwan is that besides pioneering the ability to call taxis from an app, the cars are usually cleaner, and that the drivers are usually more professional compared to a random taxi you hail on the streets.

The entrance of Uber into the market meant that the traditional heavyweight in the taxi industry, Taiwan Taxi (台灣大車隊), has had to adopt and provide a call-on-demand function on their application.
Another upstart, TaxiGo, started out as a chatbot on Messenger and LINE to call taxis. It originally worked with existing taxi drivers, but gradually developed into its own taxi company.
Food Delivery
Taiwan has a culture of eating out, and many apartments in Taipei don't include a kitchen at all. In the last few years, food delivery has been a very big battleground between new startups in Taiwan, starting from the now bankrupt Honestbee, Foodpanda, Uber Eats, as well as the newest competitor in town, Deliveroo. Besides international competitors, small local upstarts are also trying to make it in this crowded space, such as Yowoo. So far, Uber Eats, Foodpanda and Deliveroo has been the current leaders so far.
---
Compared to Grab and Gojek being the two giants in both transportation and food delivery in Southeast Asia, the transportation and food delivery part is largely fragmented. Different players exist in both areas, with the exception of Uber.
In general, there are still a couple of spaces left for international startups to exploit, as can be seen from the proliferation of LINE and overseas food delivery companies, but the key thing is for startups to localize into Taiwan. Another key thing is to think of Taiwan's digital ecosystem as completely separate from China, as consumer preferences and habits differ in both countries. In this case, one can lump Taiwan in as another one of ASEAN's many countries with different cultures and languages. As long as localization is done right and the services benefit consumers, Taiwanese consumers are also open to new solutions, and Taiwan can really be a nice cash cow for a startup who is willing to localize.